What to Look For: Massage Chair Intensity
Every massage chair buyer has unique needs and preferences, and among those is massage chair intensity. The strength of massage you are looking for is one of the most important determinations to make in the shopping process.
Different Massage Chair Strengths
The strength of a massage chair depends on the number of motors within the chair. More powerful massage chairs are built with a higher number of motors. Many high-quality chairs are now designed with adjustable strength settings. This gives you more options to increase intensity as your body grows accustomed to the massage chair, and will make your chair more beneficial in the long run.
Additionally, a lot of massage chairs come with removable padding, which provides you with another way to customize your massage strength over time. If you are a new massage chair owner and you're still getting used to your chair's intensity, you can place a blanket on the back to add extra padding.
Massage Chair Recommendations Based on Intensity
Are you wondering which Infinity chair will be the best massage chair for your needs? Try our recommendations below:
Power of the Infinity IT-8500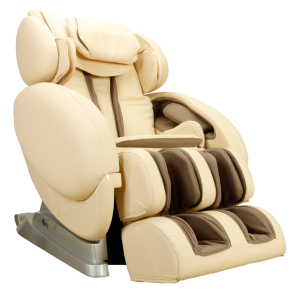 If you desire a deep tissue massage, you'll want a stronger massage chair such as the Infinity IT-8500. Perhaps the most powerful chair in our fleet, the IT-8500 offers pressurized massage strokes from the cervical spine all the way through the lumbar region in long, continuous strokes. While it may take some time to grow accustomed to the IT-8500, you will eventually feel the benefits of:
improved circulation
decreased tension
healthier digestion
Gentle Relief of the Infinity IT-9800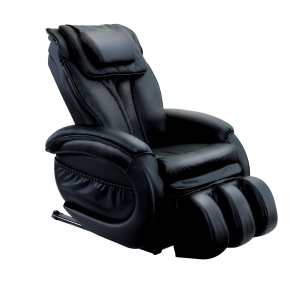 The Infinity IT-9800 provides a gentle yet rejuvenating massage. This is a great massage chair for a first-time massage chair owner, as well as someone who is simply looking for an overall lighter massage. In fact, this chair is even comfortable enough to sleep in! One buyer said:
"By far the best massage chair on the market. All leather, comfortable enough to sleep in, economical—saves you the money and time from trips to the masseuse. The IT-9800 relieves back pain and fatigue. Relaxing!" - D. Kashlak
Users will enjoy relief from the IT-9800's inversion therapy, which provides therapeutic spinal decompression as your lower extremities are raised above the heart. This soothing massage chair offers the following massage techniques:
Shiatsu
Swedish
Rolling
Kneading
Tapping
Swing
Vibration
Do you still have questions about massage chair intensity? Add a massage chair to your daily wellness routine so you can feel great every day.You can chat with one of our Massage Chair Specialists at 888-957-2243.Or Shop Now by Clicking Here.