Massage Chair Relief Prepares to Open California Showroom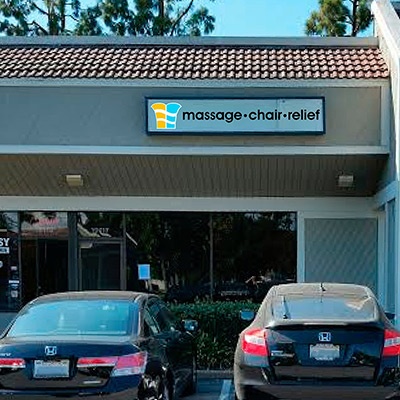 Things are heating up for Massage Chair Relief as owner, Dr. Alan Weidner, prepares for the official opening of his showroom in sunny Southern California.
Dr. Weidner first announced the opening of the second Massage Chair Relief showroom over the summer. Massage Chair Relief is headquartered in Salt Lake City, UT, and is an authorized dealer of Infinity Massage Chairs.
"We are shooting for an official open date of December 1, although I will be down there for Black Friday and Cyber Monday," Dr. Weidner explained.
The new showroom is located in the Cerritos Village shopping center of Cerritos, CA. This convenient location places it centrally to the following counties:
Los Angeles County
Orange Counties
Ventura County
Riverside County
San Bernardino County
San Diego Counties
Massage Chair Relief is easily accessed from all surrounding freeways, primarily the 605, I-5, and 91 at the southern end of Los Angeles County. This makes it the perfect spot for West Coast customers interested in Infinity Massage Chairs, so be sure to visit Dr. Weidner for great deals on Black Friday and Cyber Monday!
Showroom hours are between 10 a.m. and 7 p.m., Monday through Friday, and 10 a.m. and 4 p.m. on Saturdays (closed Sundays). You can also call the showroom to schedule an appointment.
We are excited to share that Dr. Weidner will feature multiple Infinity Massage Chair models upon the opening of his new store, as well as chairs by several other reputable brands. The Massage Chair Relief California showroom is even bigger than the Salt Lake City location, and features both English- and Vietnamese-speaking experts.
Add a massage chair to your daily wellness routine so you can feel great every day.You can chat with one of our Massage Chair Specialists at 888-957-2243.Or Shop Now by Clicking Here.