7 Reasons Dad Needs a Massage Chair [Infographic]
Although they may not admit it, Dads need a break, too. Men can enjoy many benefits from regular massage, several of which we've listed in our latest infographic below. Check out how Dad could benefit from his very own massage chair: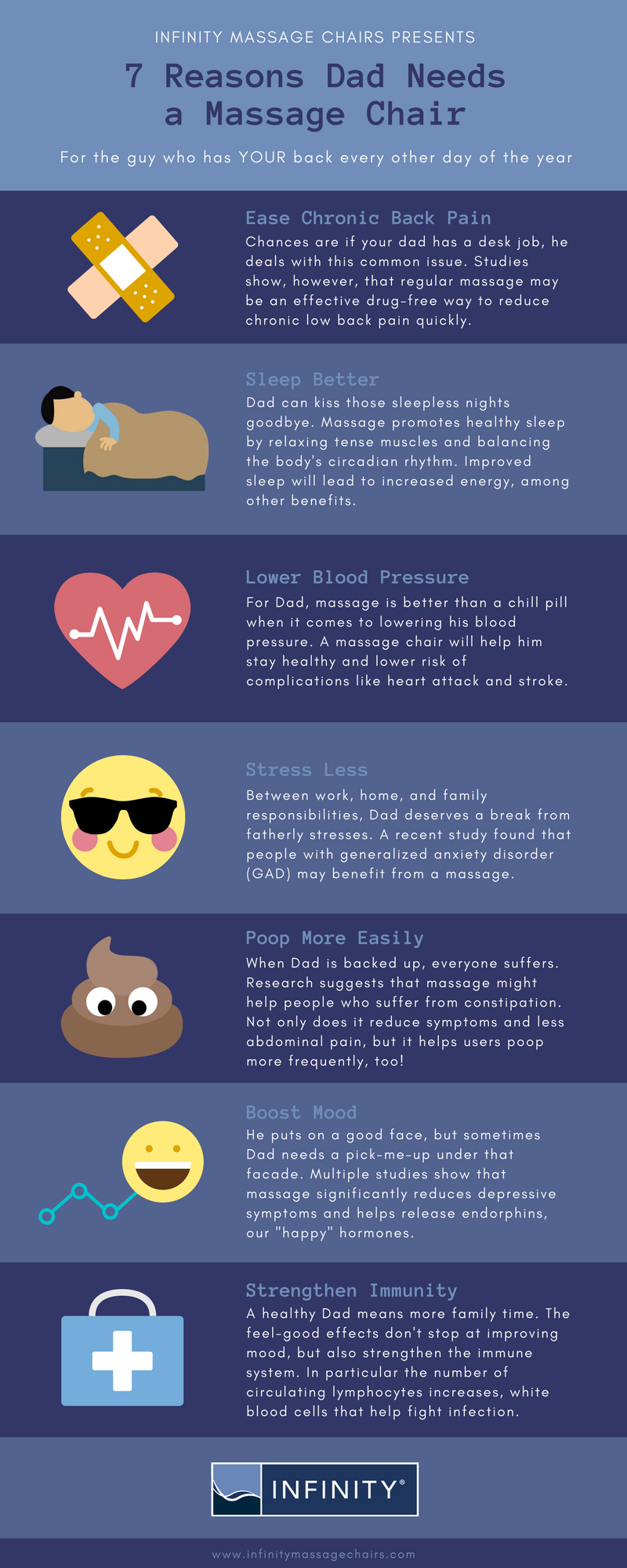 Show Dad you've got his back (and health and wellness in mind) with an Infinity Massage Chair this Father's Day! Add a massage chair to your daily wellness routine so you can feel great every day. You can chat with one of our Massage Chair Specialists at 888-957-2243.Or Shop Now by Clicking Here.